Jerusalem Farm is a Catholic Intentional community located in Kansas City, Missouri, built on the four cornerstones of Prayer, Community, Service, and Simplicity. We strive to transform our lives and those around us through service retreat experiences, sustainable living and home repair.
The core of Jerusalem Farm is our intentional community. Currently, seven community members plan, organize, administrate, manage, supervise, operate, and evaluate all the programs at the Farm. As we continue to grow, we have more volunteers who want to experience the Farm and work with us, more homeowners who request our assistance, more neighbors who could compost, more fruits & vegetables to be planted and harvested, more community gardens to partner with, more interest in our Sojourner program and more applications for community members. But we do not have more space.
Our most pressing need is additional room for our current and future community members and sojourners. We've been designing and researching for over a year now, and we are almost ready to build. We just need you to join our common household. Our goal in "EXPANDING our Common Home" is to raise $400,000 for the construction of a new community house and needed renovations in the current farmhouse.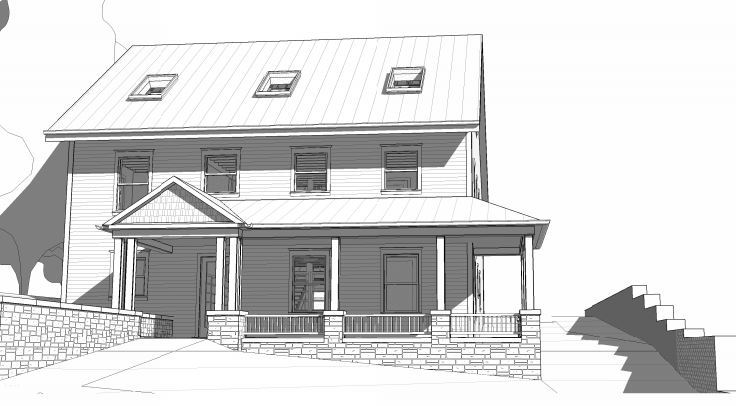 With a budget of $400,000 we will complete construction of the house and transition our current farmhouse into a full time retreat center. Because we have a community of volunteers to help us build, our cost per sqft. is below the average building cost in KC, and our home will be completely solar powered, highly resource efficient, and include sustainably sourced building materials and furnishings.
You & Our Common Home:
Like all things at Jerusalem Farm the community house is a group effort— we cannot do this alone,

Please pledge your support today:
You can make a one time donation today or if you are interested in making a 5 year pledge you can contact: jessie@jerusalemfarm.org